Today I want to give you tips on calculating a mortgage using the combinations calculator.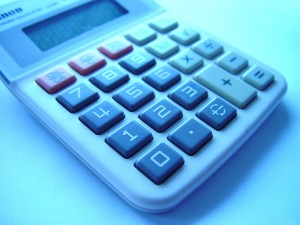 In order to know the general calculation over the years of the loan, we must enter the mortgage tracks in the combinations calculator (combined index).
In a fixed unlinked track - we have to enter the interest rate specified in the loan only. This track is a FIX track that will not change at all with the rise in mortgage interest rates or the increase in the consumer price index.
In a fixed fixed track, we must enter the interest rate specified in the loan and in the "index" field to enter the expected index level over the years, when it is possible to enter 2% of the index, which is a central objective of the Bank of Israel.
In the prime - to enter the final interest rate after adding / adding the margin, and also to examine a scenario of a rise in the prime at certain points
in the variable pathways - the final interest rate (anchor + spread) and if the track is index linked.
There are calculators on the network which can be exported from the mix also a detailed amortization schedule which illustrates the monthly repayment payment in one of the months of the loan and the fund's maturity during the loan period.
In addition, there are calculators in which the expected change in interest rates can be entered in the variable interest paths, such as the prime path (in which the interest rate changes at a monthly level), or in the variable tracks (for example, , And thus see how the loan behaves in a general calculation over the years.
It is important to remember, if you combine a partial or full Grace track, total payments to the bank should increase. Also, the monthly repayment at the end of the Grace also should increase from the original monthly refund.
Therefore, remember to enter the Grace Month data in the combinations calculator.
In most calculations, the calculation is based on the nominal interest rate (the interest specified in the loan). However, there are calculators that take into account the adjusted interest rate. Therefore, the data must be entered accordingly.
I will be happy to serve you!


חישוב משכנתא,יועץ משכנתאות במרכז